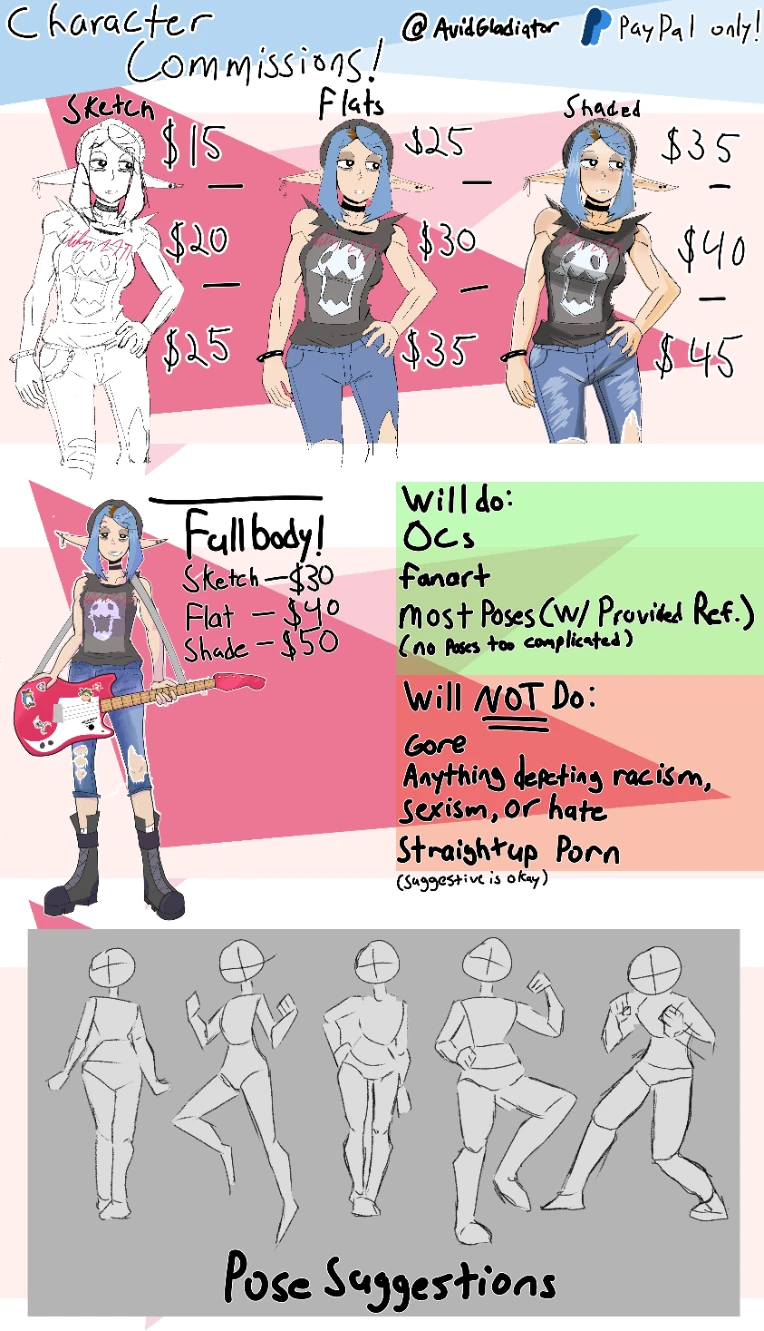 I'm opening character commissions for a limited time!!
Prices are USD
DMs are open if you're interested!!!
You can also reach me on twitter: https://twitter.com/Avidgladiator
My rules are absolute, if you're not okay with them then we can not do business.
If you also try to commission something I feel is also inappropriate, I have the right to deny you.
I've also included some pose suggestions just to give some ideas. These of course can be modified and you can suggest other poses as well provided you give me a reference lol.